@AndyShore Not having a television has rarely bothered me the last few weeks. There have really only been a few instances where I even noticed. One is when the Bulls played on TNT. Another was not being able to watch football on Sundays. Last night, it was not being able to watch the American Music Awards. That and I was at a friends watching the Bears suck. I've heard bits and pieces about the goings on of yesterday evening. I'm gonna add my $.02 with a "live blog."
-Hasn't enough time passed that we can stop feeling bad for Janet Jackson? The only reason she's been relevant in the last decade is her wardrobe malfunction and her brother dying, and that was months ago. She did the dance/duet thing with the video Michael at the last awards show. Enough is enough. She's not even singing. The rest of the event should be chock full of people better suited to open the AMAs.
-Speaking of people who are no longer relevant, why should we care about Paula Abdul now that she's not on American Idol?
-Did everyone else catch Pete Wentz making that, "I can't believe it's me either" face?
-Dancing is cool and all. That being said, there has been zero close-ups of Shakira. She's way to attractive to allow that to happen. Even if she is lip synching. 50 female dancers repeatedly gyrating helps.
I've opted for photo editing during Keith Urban and Kelly Clarkson.
-Joe Perry and Snoop Dogg for best presenters. Perry says something about #1 being the highest you can get. Snoop Dogg begs to differ.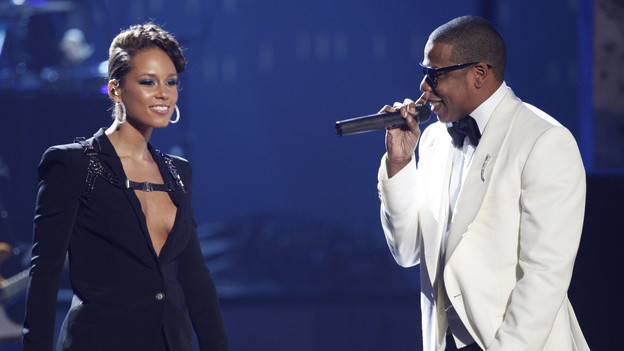 -Alicia Keys opening her performance with Jay-Z with some Frankie Blue Eyes. Very classy stage and costume design too. "Empire State of Mind" almost makes me wish I had some sort of connection with New York. I love this tune. I hate to say it, but it almost makes me want Kanye to come out of seclusion to pen a new track about Chicago. I need another "Homecoming." Or even Lupe. Make me a new "Go Go Gadget Flow." Side note: the camera cutting to Melissa Ethridge made me laugh out loud. I'm not sure why.
-Was thinking about starting a debate as to whether or not Fergie was attractive or not, but I'm currently typing with one hand. Not because I've made up my mind and am doing what you're thinking. Perv! I'm eating Cheetos.
-Am I allowed to tell Michael Jackson jokes yet? Has Jermaine taken off that white glove since Michael died? That's the first time they haven't had to make an excuse as to why a winner couldn't accept their award in person, though I was hoping for a resurrection.
-Darius Rucker being nominated for an AMA in the Country category make me laugh. Harder than the shot of Melissa Ethridge.
-I do not think Rihanna's new album is good, nor am I enjoying her performance. Carrie Underwood was better.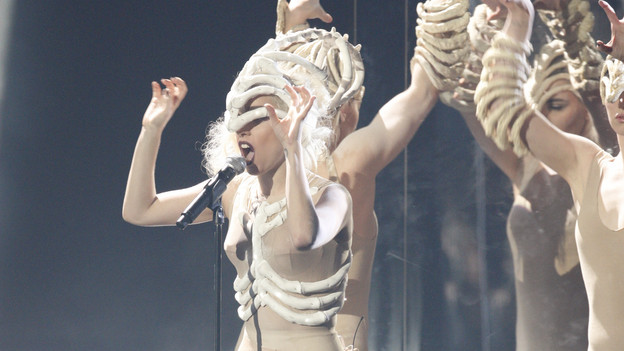 -Does it bother anybody else the way Lady Gaga says "LAV LAV LAV" in "Bad Romance?" I'm not saying I think Lady Gaga could be a dude, but I would be suspicious of any female track world records she may set. The flaming piano is cool, but pointless. Jay-Z just gave the camera an "I have no idea WTF just happened look."
-Hahahaha. Best backhanded compliment ever. "My mother's favorite woman in the world, Mary J. Blige." Awesome.
At this point, I spaced out and went back to photo editing. The performances didn't recapture my attention. I'm ready to watch Big Bang Theory and Heroes now.
-I don't like Alicia Keys' solo performance as much. She could better spend her time writing a hook for a song about Chicago.
-How much power does Eminem have, that he can perform a track he is featured on without the main artist?Drake is even in the house.
-Even people and bands that I like such as Timbaland and Green Day put on less than stellar performances. What gives?
-Dudes on leashes, rubbing faces in his crotch and the thing people were talking about at the water cooler today was Adam Lambert's kiss with his male keys player? Performances don't get any gayer (not that there's anything wrong with that, as Seinfeld would say).I will say this for Lambert. Off all the performances including Jay-Z and Alicia Keys, Eminem, Lady Gaga and the Black Eyed Peas, his probably is the one people will remember.