@ZackTeibloom I had no intention of crying at the Arcade Fire show. Even as tears were streaming down my face, only a song into their set, I didn't know why I was doing it. There were enormous expectations for the night. Was it the hours and hours of build up coming out in a moment of pure ecstacy? Was it Win coming into the crowd? I've always had a thing for singers coming into the crowd and getting right in my face. Was I just that enchanted by Win and Regine and Will? I know this ranks right up there in the 9.7-9.8 range with LCD at Stubbs and Phoenix at La Zona Rosa, for truly pantheon Austin performances at our biggest venues, but why did it resonate more than any others? I'll start at the beginning and try to figure it out.
When you take a day off work, pay above cover for a ticket and find your way to Bee Caves two hours before the doors even open, you better pray the show will be worth it. You hear a rough and unpolished, brand new band doing sound check as you sit in the dirt outside, realize there's another band coming before Explosions in the Sky, and hope for the best. "We Used to Wait for It." We're used to waiting for it. You kill another hour in the dirt, rationing out water and sunscreen. You sweat, holding sweatshirts for the thirty degree temperature drop on the way. The doors finally open. You're told not to run, so you hop, skip and jump your way into the venue and settle in. Three rows back, dead center. The kids that got there at 11 am, 5 hours before you, got themselves an extra 5 feet closer than you. You get a perfectly cold beer and a cold enough water bottle as last supplies and hunker down. You joke that you wish you could take a number and go further out of earshot for Schmillion and be laying down, staring up at the sky for Explosions in the Sky, but you know that if you want Win Butler singing into your face, you're going to have to stay right where you are. And you most certainly do want Win Butler singing in your face.
But before you can get to that moment, the sun's up and you have to stand for two bands you don't want to stand for. Having already decided I hated them from their sound check, I was moderately surprised by opening band Schmillion, the all-girl band who has a tenacious lead guitarist and a bunch of girls who want to be in a band. The bassist had her moments and the drummer was competent enough, but the singer's voice was a major hindrance. Apparently they got the gig because one of the girls who "played guitar" was in "The Suburbs" short film. The other kids in the video were in attendance as well, but thankfully no one let them on stage with instruments. Schmillion's matched outfits well, with their black t-shirts, black shorts and bright colored tights. They do a decent enough cover of Iggy Pop's "Search and Destroy" and worked their way through a few originals to moderate applause. Honestly, I think the guitarist just needs to find a band that can match her talent and stage presence and look back on her time with this band and say "Schmillion, schmillion." 6/10
"We call ourselves lucky, everyone else calls us Explosions in the Sky." The only words spoken until their set ends. EITS is an almost purely auditory experience, so they get no picture! Known for their instrumental guitar sound paintings and for their work on the "Friday Night Lights" soundtrack, they sound like, well, explosions going off in the sky, but there's not much going on stage to look at. The visual highlight was watching Win sit on the back of the stage and watch intently for two songs before running back to get ready. It's great music to have in the background at work or while driving, but you don't need to be third row center for this show and being forced to be there made the time drag. My cell phone reception was cutting out and it was pissing me off that I couldn't play "turd" against Andy in Words with Friends. With no reception, I focused for the last twenty minutes and thoroughly enjoyed them. They even made it dramatic at the end with all three guitarists taking Townshend-esque wind-ups for massive strums. "That's our time. We were Explosions in the Sky. Arcade Fire is going to take you to another world, soon." 8/10
And then it was time. An opening video mocked suburban paranoia (as the kid next to me handed me a sandwich) before transitioning into the old "The Lusty Month of May" Camelot soundtrack song, as the band jogged on stage. "Two, Three, Four," Win counted off before going into "Month of May" as two violinists, two guitarists, two drummers and Win's brother, Will did everything else, playing behind him. It was high energy, without having to rely on kids on bikes like they had at the Grammy's when they performed it, and less stroke-inducing lights. It's a strong, hard hitting rocker, but hardly anyone's favorite but they played the crap out of it. Win stood defiantly with his arms folded during the line "The kids are all standing with their arms folded tight."
At 5:43 in the video (above) it all changed. Win took six steps forward, onto a platform right in front of us and held his guitar out like a gun. He stood there, strumming, glancing backwards as they transitioned into possibly the best thing he's ever written. "Rebellion (Lies)" I gave Caitlin a bear hug from behind, held her close and we just jumped and didn't stop. It didn't seem like anyone around us was jumping, but we didn't care. It was the only thing to do. And I just lost it. I felt completely enveloped in the moment and the song and cried my eyes out. I was euphoric. I still don't have any answers for why I was so overcome. It's only the second time I've ever cried at a show. The other one was when Ben Folds played "Zak and Sara" because it's me and my mom's song, but this wasn't out of any sadness. It was just one of those moments that you live for where you stop worrying about everything and soak it all in and it felt so freeing.
Before going into "Rococo," Win smiled and said "Sugar Plum Fairy, Sugar Plum Fairy" twice. Just like John Lennon while recording an early version of "A Day in the Life." It was still every bit as charming as John all those years ago, when they were fab.
And, my god, was Win charming at every moment of his on-stage banter. "This next one is for anyone who was raised in the church, but wasn't told the whole truth" before launching into "Intervention" and "All good things must come to an end. One! Two! Three! Four!" before "Neighborhood #3 (Power Out)
Win was living up to his name all night, but Regine is an absolute gem on her own. I couldn't remember the name of "Haiti" so I just wrote "Regine song" for the song she takes over on. With her gold dress with pink tie, cowboy boots, spark-ley gloves with the finger tips open and long streamers/ribbons attached to her wrists, she's a vision. Her brown curls bouncing as she twirls, Regine exudes a quiet, calm over the crowd. She really shined as she made her final movements in the final encore song, "Sprawl II (Mountains beyond Mountains)" dancing around like a goddess.
There were a number of high points after the thrill of the opening 1-2 punch, from the soft sing-along at the end of "The Suburbs" pt 2 to Win taking his jacket off after "Regine's song" and Regine's accordion playing and drum playing and … instruments I don't even know the names of, but all were just lovely.
Before leaving the stage, Win told us, "You have no idea how good you have it here. Keep it good." We do. And we will. Thanks for making it that much better.
Performance: 20/20 Flawless. Win and Regine are the king and queen of indie rock. We are their loyal subjects. Everyone in this band knows their role, like a great basketball team. Win takes most of the shots, but Regine is always a threat from anywhere on the court, Will plays great d and can do the little things and the other 5 role players don't get enough credit, but always come through night after night.
Crowd Engagement: 9/10 It was a young crowd, but an enthusiastic one. A lot of high school kids up front, because they were the only ones who could get there before 4 p.m. A guy next to me brought his 11 year old brother with a Bieber haircut who looked quite intimidated, but older brother shared his sandwich, so we cool. The crowd was loving, attentive and sang along, but didn't jump around or get completely lost in the moment as much as I would have liked. Thankfully, they were short. And shared.
Ambiance: 5/5 Apparently most people had a nightmare of a time getting in and out of The Backyard, but it was a breeze for us. It helps when you get there two hours early and are the last people in the merch line because your girlfriend looks really cute in concert tees and this one was a special edition. I thought the acoustics were great and the stage set-up was fantastic, with three screens and plenty of room for the 8-piece to roam around.
Set List: 9/10 It was a smart set, full of hits and favorites, but not a particularly deep-cut filled set. Some Neon Bible favorites were missing, like "The Well and The Lighthouse" or "Black Mirror" and Caitlin was especially crushed to not hear "My Body is a Cage" but I got almost all of my favorites. I am sad they didn't play "Crown of Love." A tight 15 songs with a three song encore is nothing to scoff at, though.
Banter: 5/5 First rate all around. I scrambled to write down everything Win said. There are a lot of ways you could take his final quote of the night. All make me appreciative.
Total: 48/50, but I'm bumping it up to 9.7/10 because I can.
(read Caitlin's review here. It's fantastic.)
We didn't have the glowing balls for "Wake Up," like they did at Coachella (seriously, watch this video) but we didn't need 'em.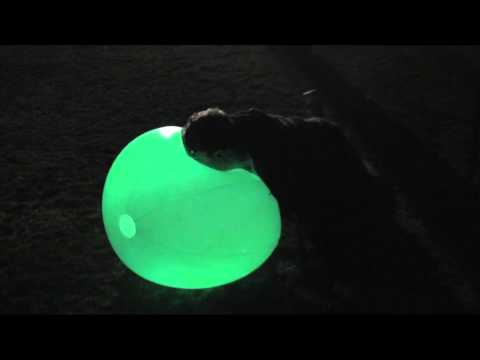 Set-list for Arcade Fire 5/3/11
Encore: