@ZackTeibloom We always kind of feared this would happen. When we were first starting out in February 2008, Andy didn't want us to advertise that we crashed festivals for this very reason. He fought me on having a tab on the site dedicated to crashing. Over the last couple years, he's come around on crashing and even done a few himself. The crashing tab is now the third highest traffic getter in the history of the site, only behind the home page and the festivals tab. It's a pretty big part of the site, but more than anything, we're about the music. We always have been. We never thought anyone would actually care that much about the crashing. We're a small Web site covering festivals the best we can and sharing our love with other fans. We didn't think anyone paid us any mind. That's why today's call from Fresh and Clean Media/C3 Presents was so surprising.I went to C3's office today to ask them why they never contacted me about winning two tickets via their Lollapalooza Qrank contest. I had the highest score at 11:59 p.m. The receptionist asked me if I was the guy who kept e-mailing and calling them. I wasn't, but that guy had reached out to me on Festival Crasher's fan page because no one was getting back to him. She gave me the run around and gave me a generic e-mail address and wouldn't let me speak to anyone or have their number. I sent an e-mail and don't expect to get a response. I figured I might as well just apply for passes the old fashioned way. I filled out the application in full, detailing how we'd already posted two articles and a podcast previewing the festival. I reminded them how extensively we covered the festival in the past. (I just checked my old e-mail. We sent them 18 clips in 2009.) I added how I now run the official MySpace Curator page "Music Festivals with Zack" I chose only one pass and one photo pass, even though my girlfriend could really use a press pass to help cover the fest with Andy and I.
Within an hour, I was sent this:
Hello,

Thank you for your application and Lollapalooza 2011 coverage interest. Unfortunately we are unable to provide you with a media credential for this year's festival.

We had an overwhelming demand of press applications this year and were unable to accommodate everyone.

Kindly,
Fresh and Clean Media/C3 Presents
Really? The applications weren't even due until July. I'm already getting rejected in May. Oof. I wasn't done yet. I've e-mailed this woman back and forth 30 times since July 2007 about covering C3 festivals and she has always been helpful. In fact, when they only offered one media pass in 2009, I e-mailed asking for a photo pass for Andy, detailing how we covered the fest in 2008 and got back ,"I didn't have him down for a photo pass but you sold me 100%. Confirmed for 1 media and 1 photo (andy) …" I figured I'd try again. Three minutes later, I wrote her back:
Brittany-

This is unacceptable.

I've covered this festival every year and covered as extensively as any media outlet. I not only run Festival Crashers, I am the head of the official MySpace festival page.

I ask you to please re-consider.
Immediately, my phone rang. I still had the e-mail open and noticed the first 7 numbers of the phone number flashing on my iPhone were the same 7 on the signature of the e-mail from Fresh and Clean Media/C3 Presents and knew it had to be them. Even though I was sitting at my desk at work, I answered. Tentatively. I've applied for dozens of festivals and had hundreds of e-mails back and forth and never, ever has anyone called to follow-up. It's an e-mail game. Always. I knew who it was. She sounded peeved. It was time for my dinner break, so I stood up and walked to the hallway, while trying to process why I was being called for the first time in 4 years of covering festivals, at 7:30 p.m.
After making sure it was me, she started by telling me she got my e-mail, emphasizing the word "unacceptable," letting the word dangle with a "how dare you call US unacceptable, we know who you are" tone. It was clear that it was what had caused her to instantly call me, instead of e-mailing back. She wanted to set me straight and didn't want a record of it. Admitting that they truly did have a large number of media apply, she said they probably wouldn't be able to accomodate us anyway. But it was more than that. They'd read our coverage and they weren't happy. They'd talked with everyone at C3 about us. She was ready for this call. I'm sorry I was completely unprepared for this attack, so the following are not exact quotes, but she more or less said:
"We're cracking down on this."
"We don't agree with you encouraging people to crash."
"This goes for ACL as well. We're not giving you tickets and encouraging this."
"You even have a crashing tab on your site."
It's not like I rub the crashes in their faces or anything. Oh, right. I totally do. I do everything but tell C3 to suck it in this video.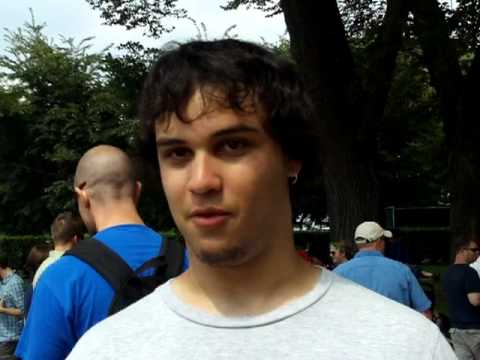 I tried to argue that our coverage of the festival has always been overwhelmingly positive and fair. That we'd had a podcast explaining how this years line-up had the best line-up and that it was always a well-run festival. She got defensive and said "It IS a well-run festival and we do have a great line-up but we can't encourage this. We've talked about this all up the line at C3."
"You know that by denying us passes, you're basically insuring that we will crash and tell everyone else how to, right?" I offered up. "We just can't encourage this. And you tell people how to crash even when we do give you passes." OK then. That's only half true, but no use arguing anymore. I asked if they were the ones I needed to talk to about getting my Qrank Lolla prize and she said "No, that's C3." Even though she'd been speaking on their behalf the whole time. I thanked her for being honest and said we clearly weren't going to agree. She wished me a good night. I immediately called Andy and said "We got blacklisted."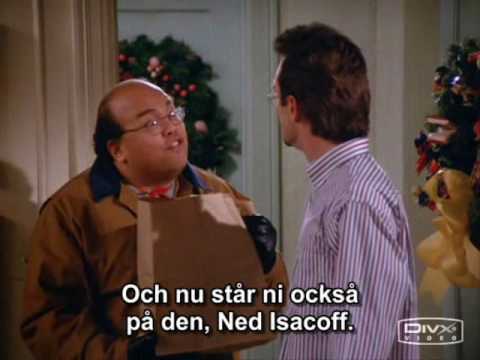 We laughed our asses off. I was just glad he wasn't mad. Now it's time to figure out what to do next.
I'm not going to try to make myself into a Martyr here. I get it. I'm stealing from these festivals. It's the reason I'd never consider running a panel at SXSW and one of the reasons I'll probably never get a real music industry job and never ever bothered applying to work at C3. It's not like they're hurting. They only manage to sell out ACL before they even put out a line-up. The only people I'm really hurting are other fans who pay and have to deal with me making it more crowded. And to you, I'm sorry. I've always justified it by saying we give free press to the festivals and bands and try to be a voice for the fan, reacting to line-ups, trading stories and passing on information. I used to tweet a dozen festival updates a day every day of the week before MySpace started paying me to do it. We don't make any money from the site. We do it because we think music festivals are the best thing in the world. I started Austin Vinyl to spread the love of the vinyl community in Austin. I don't even have an active Web site anymore, because I couldn't afford to pay for hosting, but I still update the Twitter and Facebook weekly because it's fun. I figured that site was my way to give back.
So, what do we do next? You bet your ass I'm crashing Lollapalooza and ACL. That's a given. When deciding what tab to put this story in, I chose "Features" and "Musings." I could have chosen C3 Upcoming Shows." I once considered previewing every big C3 show so they'd start giving us press passes. It didn't feel right. Crashing is part of who we are. Should we have tried to become an official partner and worked with them to fluff every show they put on? What should we do now? A contest to crash the most shows C3 puts on? I honestly don't know. What would you do?