@ZackTeibloom Time to break out an old Festival Crashers staple of rating the 10 shows we're most looking forward to at a festival. It's always fun to predict which shows will be our favorites and then see how well we know ourselves when all is said and done. At Coachella, 2010, Andy had Gorillaz #1 and they ended up not cracking his top 10 at the end. Usually we know ourselves better than that and when we expect holograms, we get holograms. I don't see Ween falling anywhere lower than the top 3, but I wouldn't be shocked if they aren't top of the pops in my wrap-up. After diving into this line-up, there's a lot to love, so honorable mentions go out to Black Joe Lewis, Neon Indian, Yppah, Fat Tony, Beirut and I can't wait to see what comes out of Ani DiFranco's Dick! (Not only the best band name ever, I really dug what I previewed.)
I suggest you supplement your reading with Caitlin's hour by hour suggestions (click here) and it would really be swell if you'd listen to The Podcrash where we break down our picks (click here) I think we're ready. As always, counting down from 10.
10. Guitar Wolf – Sunday Warehouse Live Stage 6:30
It took my Free Press traveling buddy Isaac all of three lines of g-chat to convince me to add these guys to my top 10. "They were in this amazing and awful movie in Japan called "Wild Zero." It's pretty much just about them saving the world from an alien zombie invasion and they say "rock n roll" in thick asian accents many times. Perhaps this picture of them forming a human pyramid out of the audience will sway you." Swayed. Not to mention heavy guitar rock with titles like "I Love You, OK."
9. Zeale – Saturday Rudyard's Stage, 2:50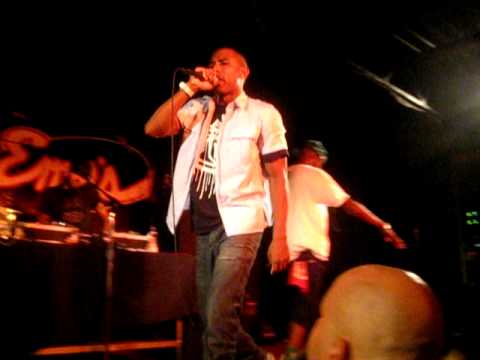 Zeale is an Austin favorite who's an adept freestyler, mixes great when working with other artists like a recent collaboration with Black and White Years and is pretty much a one-man wrecking crew. The same could be said for Fat Tony, who ignited a bitchy Mr. Heavenly crowd in Austin a few months ago. Try to catch him as well.
8. Little Lo – Saturday Night Owl Stage, 2:15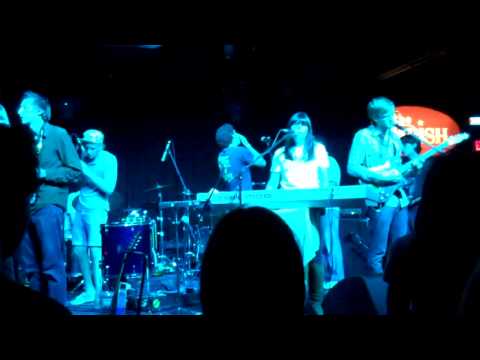 Oh, I could just eat Little Lo up. This adorable young Austin band is rich in songwriting, appears to be truly in love with performing with each other and is a pure joy to behold every time they grace a stage. Yes, I'll even leave Black Joe Lewis way early to make sure I get to bathe in their warm glow. I dare you to watch this and not fall in love with them.
7. Cut Copy – Sunday Main Stage, 7:00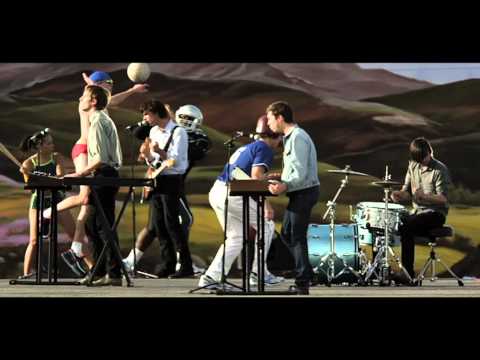 If I were to say Cut Copy was the best band to come out of Australia since AC/DC, what would you say? The new album, Zonoscope, their third, is absolute fire and their synth-pop is perfect festival music. I wouldn't be surprised if this ends up being a top 3 show. I can't wait.
6. Chromeo – Sunday Main Stage, 5:15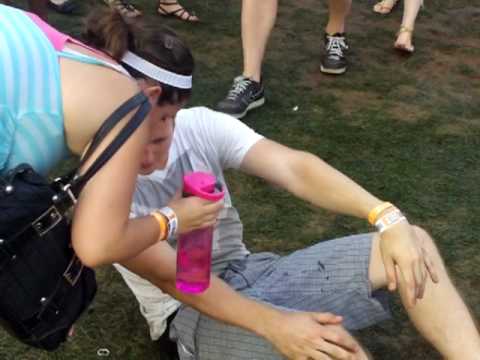 Chromeo is a happy, crazy fun synth-fueled dance party. At least I assume it is. The first time I tried to see them, I left early for promises of Slash that fell through. The second time, I got super distracted by this drunk guy (seriously, watch the video) and the last time I was forced to leave two songs in because the company I was with wasn't feeling it. Sad times. I will get redemption! Ohhh eeee ohhh, Chromeo!
5. Weezer – Sunday Main Stage 8:30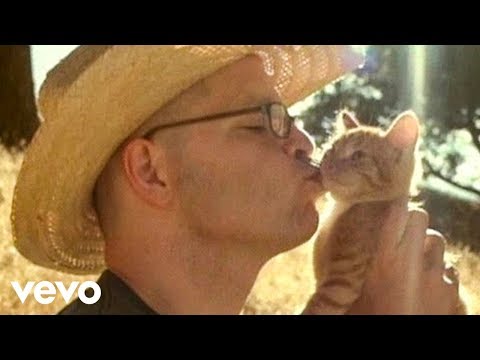 In high school, Weezer was my first, second and third favorite band. The Blue album and Pinkerton are pantheon albums. It started going down hill after that. My first arena show was Weez at the United Center. It was my first mosh pit for "Surf Wax America" and first crowd surf during "Hash Pipe," which led me all the way to the front of the venue. It was a sublime show for high school me. Now, Rivers is butchering Radiohead covers and putting out albums with god damn Hurley on the cover. Sigh. They are playing the Blue album and Pinkerton in their entirety the next week in Austin. Let's just pray they play more oldies than new ones. I'll even take anything off the first half of the Red album. This is a true wildcard show.
4. Sharon Jones and the Dap Kings – Saturday Main Stage, 5:00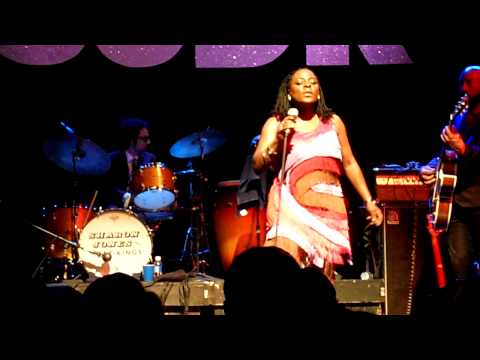 She's a festival god who never became the superstar she deserved to be, but she'll have to settle for being a dynamic front woman with a first rate band who is loved and respected. She's so old school, Gabe at Breakaway Records says she's the only artist of the last 20 years he'll listen to. That's some cred right there. Always a fun show with great banter and barefoot dancing.
3. Yeasayer – Sunday Main Stage 3:45
Their SXSW show at Moody Theater was other worldly, their two albums are stunningly beautiful and my girlfriend is completely obsessed with their bassist. Therefore, I know we'll be front row, right side, with the afternoon sun beating down on us as Ira assaults us with his tasty bass licks. (Have the words "Ira" and "assaults" ever been used in the same sentence before? "Ike" and "assaults"? Plenty of times. Ira is my dorky uncle's name.) Either way, they're transcendentally beautiful and I had a hard time keeping them out of the top 2.
2. Big Boi- Saturday Main Stage 3:45
Only a guy who packs Outkast's catalog with him could put a hip-hop show in the top two for me. Not only will he play a handful of Outkast hits, he's touring on the a back of a superb solo album, Sir Lucious Left Foot that will have us all doing the Shutterbug. He played to rave reviews all across Austin and I have no doubt he'll tear it up in Houston.
1. Ween – Saturday Main Stage 8:30
And then there's Ween. Gener and Dener hit you with every genre you can imagine and do them to perfection. Impossible to tie to one genre or style, just know they will melt your face off, whether you're indulging in the sandwiches of fellow members of Ween Nation or not. And god love Ween Nation. Probably my favorite fan base I've had the pleasure of joining up with in Illinois, Indiana, Tennessee, Texas, and California. No matter where I see Ween, they bring it with homemade Ween belts, offer all kinds of treats and wares and bleed for their band. Gene Ween writes songs that speak to the animals of the world and the animal inside us. A lot of people think they're a joke band, but they have just yet to be taken in by the Boognish. My roommate, the Shifty White Guy himself, and I have had the usual roommate squabbles lately, but we've always been come together over the brothers Ween. There's no fight a good old fashioned Weening can't cure. God. Ween. Satan.