Guest post by Monte Monreal
There is a short list of American icons whose stature looms so large, it somehow swallows their catalog: John Wayne, Elvis, and Louis Armstrong. It's an awkward place to hold in the pantheon. Even after decades, these men haven't disappeared from the public consciousness like so many before them, but the other, and perhaps more tragic part of this phenomenon is that this sustained awareness is built around some flesh and blood caricature of that person versus the tangible work left behind. These men have been reduced to shaking hips, a funny singing voice, and the apocryphal line "Well hello there, pilgrim." (So yeah, they riff the shit out of the 'pilgrim' bit in The Man Who Shot Liberty Valance, but yeah….no….)
In so many ways, these guys allowed it to happen. John Wayne never dared to evolve into a character outside of himself. Louis was perhaps a little too eager to puff out his cheeks and bulge his eyes for every photo-op. Elvis basically did an Elvis impersonation for the last five years of his career, but if you can peel back the self-parody, there is the core of the core truth. These men are bigger than legends, they are fixtures. And I use fixture in the most commonplace way possible. Like, these men are the sinks and electrical outlets and toilets of the "America as a house" analogy. They are so ever present, we've forgotten what a marvel they are. The shockwave generated by these men ripples beneath the American identity, and still, the at times invisible body of work is the reason why any of these men matter. It's the power when John Wayne first shows on screen in Stagecoach It's the moment in that sweaty summer of 1954 when stylus hit the groove and "That's Alright (Mama)," came out of the speakers. It's that day in February of 1928 when Louis Armstrong walked into O'keh studios to record side #8597 and forever change the direction of American music.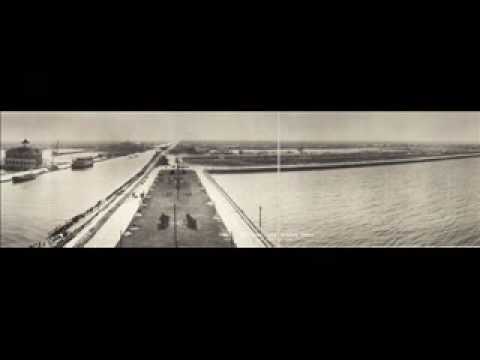 And that's what this is really about. America. If you can defog the lens through which you view Louis Armstrong — take away the mugging, the white handkerchief, the recording of "What a Wonderful World" — you find that there was once no Louis Armstrong at all, but instead a young man who grew from the craggy passes of Storyville, the red-light district of New Orleans so brutal it was called "the battlefield", and through his genius and ethic and magnetic charm came to represent the best of the American ideal.
Louis Armstrong spent an entire lifetime telling people his birthday was July 4th, 1900. Although later baptismal records indicate that the real date is August 4th, 1901, the choice of July 4th has a more important symbolic value. Louis Armstrong perceived himself as America's native son. He was born at the turn of the American century and was the transformational catalyst of the American art form. Louis, the grandson of slaves, was abandoned by his father (the same baptismal record bore the phrase "niger, illigitimus"), and spent his childhood floating between a young mother, a grandmother, and the streets and alleys of black Storyville.
These were formative years populated with pimps, gamblers, prostitutes, and musicians living the blues and jazz in the port city. Louis saw the whole of this spectrum. His mother turned her company out for money. The depths of hunger and poverty were a familiar. There were nicks with the law and dangerous friends, but instead of letting these circumstances unravel his humanity, Louie packed all of that into his horn and blew it back out with every irrepressible thread of his being. The grisly truths he saw moan in his blues and the carnal exuberance that filled the air swings in his tone. And, like all good twists of fate, it was on these streets that shaped the young Louis that he eventually met his own.
On New Year's Eve 1913, Louis shot a pistol into the air and was sentenced to a year in the New Orleans Colored Waif's Home for boys. The home featured a marching brass band, and through this fortunate coincidence, the incorrigible young coronet player unlocked his preternatural talent. Quickly, the twelve year old boy came to lead the entire ensemble. As the story goes, little Louis one day led his band through the old neighborhood, and the playing was so marvelous, the denizens of Storyville so proud, that the boy's collected enough change in their coffers to buy new instruments and uniforms for the whole band. Louis was just that good. From there he grew to cutting contests in the streets to jazz orchestra member to feature man to international superstar to Louie, but the margins between those storybook touchstones are filled with a uniquely american experience.
As a boy Louis worked for a Jewish immigrant family, the Karnofskys, delivering coal to the prostitutes of Storyville. He would walk down the street blowing into a tin horn to let customers know he was on the round, and after business was done, he would hang around the whorehouses as long as he could to hear his favorite jazz musicians. Louis would later recall that the Karnofskys fed him an honest dinner every night and even advanced him five dollars to buy his first battered coronet. He was cared for as a child by a white family, and in contrast, saw the discrimination leveled at the Karnofskys by people who appeared to be made of the same color. Through this relationship Louis learned an early lesson about the human being that exists above race, a moral that is hard to believe could escape the oppression of 1900's Jim Crow New Orleans. Louis carried a Star of David pendant until the day he died, and it's from the Karnofskys that Armstrong said he learned an invaluable lesson, "real life: hard work and determination".
Louis always seemed to be where America happened. After a youth spent in New Orleans growing up along side jazz, he moved to Chicago in the 20's to rule the heights of the speakeasy-prohibition-roaring 20's age. He moved to Los Angeles in the 30's, and played the LA Cotton Club with the likes of Jack Teagarden and Bing Crosby as the first emerging class of Hollywood's golden age danced the depression away. In the 40's he settled in New York City, and was the elder statesman of jazz as bebop (a style he disliked as much as he influenced) gurgled up from the ground beneath his feet. Through the 50's and 60's, he performed across the globe as Ambassador Satch, progenitor of jazz, and the joyful embodiment America's promise.
Louis began his ascent into adoration boundless of color 40 years before civil rights was even in the public conversation. These were at times ugly steps taken more on the terms of his white audience than his own. Louis was branded by some as an Uncle Tom and during the civil rights movement he was vilified by members of the jazz community for not using his standing to doing more. It's often overlooked, but when he did speak out it mattered. Louie's resolve, beautiful or naive, was to entertain with the music that gave his life meaning.
Like his music, the man was brilliant and uncomplicated. By the end of his life, it was a happy existence with few requirements. There was a comfortable  home in Queens, the good plate of food, his wife of 30 years, Swiss Kriss laxatives, a handful of joints (total head), and a few moments in a day where he could do what he was put on this earth to do, play his horn.
Louie played God's language; the wordless narrative of that faceless and formless entity, the sum total of all good and all evil, distilled down into pure essence and then belted from a trumpet. As time has recast 20's jazz music as vaudeville silent film score and white guys in skimmer hats, it's hard to convey the impact of what he did for music. It went beyond the already massive accomplishment of raising jazz from negro novelty music to high art. This music was the soundtrack of an age that was the carefree response to the horrors of WWI. The hot dance rhythms of aviation and bootlegger whiskey and short skirts and that first firm twist on the lid of loosened morals. Louie's first recordings were a dangerous symbol of the new America, a confluence of disparate cultures balanced in syncopated style where even the lowest man could have a voice.
Pops scored a hit in the 20's, 30's, 40's, 50's and 60's, and had his biggest single ever in 1964 with "Hello Dolly", the only man big enough to knock the Beatles from the top of the pop charts after a 14 week reign. He influenced the men who reinvented music and then outlived them. Louis Armstrong didn't play blues or jazz or pop or big band, he was, and still remains, all of American music.
Every 4th of July, Columbia University's radio station plays Louis Armstrong's music for 24 hours to commemorate his birthday. On one of these occasions I was alone in my north Jersey apartment, radio dial set and my eyes fixed out the window. The place was lean on charm, even for a shitbox, but as it was against the palisade, we stole a view of Manhattan that was worth twice what we paid. I spent the afternoon listening to Louie's music cut with anecdotes and life history, and as the sun quieted behind the city's hard lines and the sky drank in night's inky presence, a lone firework bubbled above midtown. An arc of fire smeared against the sky, then an arrhythmic burst of sparks called the response. The night churned with a froth of light and color. Fervid blossoms showered a kaleidoscopic blush across Manhattan. Smoke curled about the building spires, shone like a technicolor mantle draped on the city's elegant shape. Louie's soulful croon flooded the apartment and spilled out the window as neighbors crowded on the roof to murmur at the luminous display. And for a moment, overwhelmed, it was like Louis was playing his horn right into my open chest. Through my hard fought disenchantment and cynicism rose in me a deep sensation: I love America.
As miraculous a thing as our country has happened on to, there is undoubtedly a chasm of disparity between the vision we've set for ourselves and the reality of what we've achieved. Yeah, we'll never live up to those lofty expectations…and it's okay. As human history continues to move out in concentric circles, and all of that shit whittles away, when we're a twelve page chapter, complete with beginning and end, in some far, far away textbook, all that's left will be an idea. It's an idea that will be parts perfection and flaw, moments both transcendent and despicable, but so is the mixed blessing of a human society that dares to live up to an ideal. And that, is Louis Armstrong. The man who saw the worst of the false promise, in defiance cleaved to his joy and optimism like an impenetrable armor, and through self-determination, the crux of the American ethos, did more to make that lie a truth than few other Americans from the past century. A century where this ambitious young nation offered the world the blues, Hollywood, self-made men, rock'n'roll, Michael Jordan, and aviator sunglasses. If these things are the sliver of good that can survive this mad experiment, that's a country that once I'm unearthed and reanimated by some future culture 1000's of years from now, and they ask me to tell them about where I'm from, I can proudly put on "Potato Head Blues," find a picture of Louie and say "That is the United States of America."
Go America. Go Cowboys. Happy 4th of July.