@ZackTeibloom It's quite possible that this is the 20th Lollapalooza, girl, but for Chicagoans who saw it become a destination festival, it's a fact that it's the #7 one. It's quite possible that it's the best collection of rock, hip-hop and electronica from top to bottom. But it's a fact that it's Grant Park's seventh one. It's quite possible that Michigan Avenue will erupt with whoops, but it's a fact that it'll be ridiculous amounts of fun. Right now you could care less about this, but soon enough you will care by the time I'm done. I'll find a soapbox where I can shout it. Let's have a ball and a biscuit, sugar*.
Alright, let's get down to business. This is part one of a two-part Lollapalooza 2011 preview from me, with this half covering the 12 bands I've seen live and love enough to see again this weekend. If you notice Girl Talk, Muse and Ratatat missing, it comes down to scheduling. I'm buying into the Coldplay experience to give up two favorites and one flashy, overrated show. Girl Talk is a pantheon festival show for me, but I've blown the moon up there already. Ratatat is one of the most exciting instrumental acts around and "Loud Pipes" may be my most played track on Turntable FM,** but they don't have the capacity to put on the show of the festival. Muse does, but … twice was enough for me on this tour. I started this list with 12 names, kicked off these three, Damian Marley and Nas (All I had to say was that Damian's solo stuff is far better than their collaboration), cut off Arctic Monkeys (who could easily outperform Explosions in the Sky) and now we're at 7 and my "Ball and a Biscuit" analogy makes slightly more sense. Let's get into the top 7.
7. Explosions in the Sky (Predicted Grade Range: 8.3-8.8)
I became acquainted with Austin's most popular instrumental rock band at Lollapalooza 2008 and was so enraptured by the soaring guitars, it took me a few songs to realize there were no vocals. I've since come to know they were made famous by "Friday Night Lights," and though they're not much to look at, they're an aural delight. It's a few non-descript Austin dudes on stage wailing on guitars, but they really do wail. It was a bit disappointing when they warmed up for Arcade Fire a few months ago, because E.I.T.S. is best enjoyed seated (or lying down) with a sandwich, and Caitlin and I had to stand in the third row with deafening heat***. This time, we'll be getting a good spot for Foo Fighters with Andy, soaking in the weekend and preparing for the last show. That's more like it. Lollapalooza forever.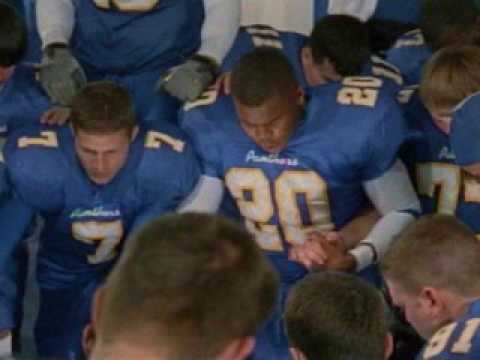 6. Mayer Hawthorne (PGR: 8.7-9.0)
I smiled just seeing his name. If you've seen him, you know. A Jewish kid with soul who knows how to work the room, and likely has been since his Bar Mitzvah, if not his Bris. He's got a growing catalogue and can pull off a cover of anything from "Paper Planes" to "Mr. Blue Sky" and will keep the banter fresher than Friday night's Challah. L'chaim!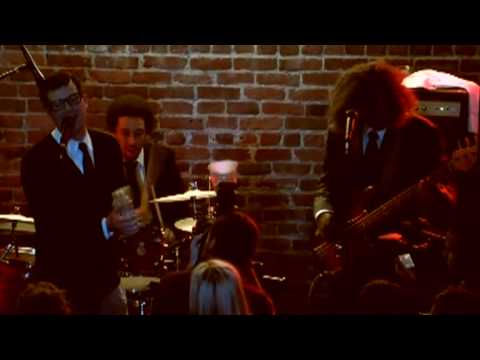 5. Grace Potter (PGR: 8.9-9.3)
If Mayer Hawthorne makes me smile, Grace Potter…what can I get away with here that won't make Caitlin mad? Andy and I have had a love affair with her music ever since our first festival, and she's only gotten better, whether on her flying V, behind the organ or shaking her tush with a tambourine. We'll toast to her on the main stage and be eternally jealous of Festival Crashers beta class member, Jordan, who met her this week****.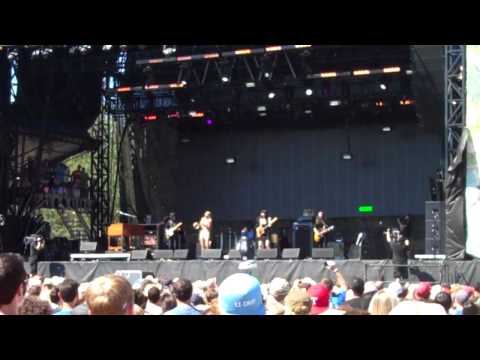 4. Local Natives (PGR: 9.0-9.4)
The breakout band of 2010 is taking a little victory lap while the sophomore album is in production. I don't want to jinx these guys and say they can do no wrong, but I truly believe it. After seeing more than half a dozen shows last year, they're a true band, with talent at every position. I feel like I'm describing a baseball team, but one of them does wear that silly hat. They have a tough overlap with one of my all-time favorites, so I'll likely catch 20-30 minutes of harmonies like this gorgeous Talking Heads cover before heading to…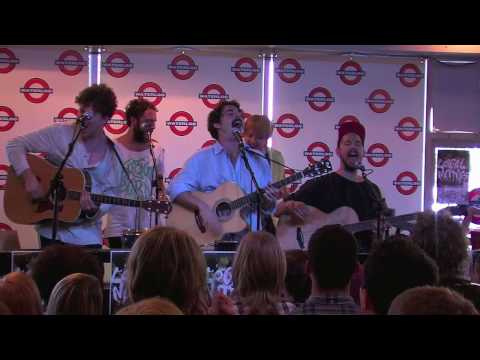 3. Ween (PGR: 9.0-9.7)
Confetti won't be flying, like the last time I saw them, since they aren't headlining, but Ween will likely pull out just as bizarre a set. I'm more excited to see Gene Teibloom than Gene Ween this trip, but there's no one in my family that shreds like Dean*****. I'll be the one running across Grant Park once I've had my fill of Local Natives, to get as much of that face-melting guitar as I can. All hail the Boognish.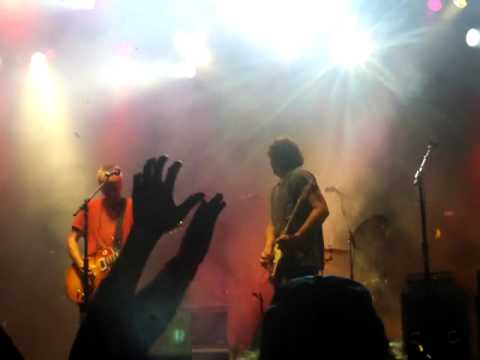 2. My Morning Jacket (PGR: 9.3-9.7)
Yim Yames is quietly becoming a rock legend.  It's one of those bands everyone loves, but you hardly hear them called someone's favorite. I first saw a young My Morning Jacket at Bonnaroo back in 2003, when I thought they had a funny name. They've grown from an early afternoon band to a full fledged headliner who put on a truly transcendent show. Andy will tell you that Eminem is the choice on the other side of the festival, but only Stevie Wonder would make me consider skipping Yim and company (At ACL.) This night will belong to MMJ and they'll fill the Saturday night air with a world-class headlining show.
1. Foo Fighters (PGR: 9.4-9.8)
This is a special show for Andy and me. At ACL 2008, our first weekend in Austin, we closed out the festival with Dave Grohl showing us everything a front-man can do when he's in complete control. He even riffed on the guy who tried to attack him on stage. Much like Jack White, Grohl is as powerful behind the kit, but he really shines front and center, with a guitar and a mic. You may think the Foo Fighters are cookie-cutter alternative rock, with a dozen singles that all sound the same, and there's some validity to that, but when it comes down to it, Dave Grohl will make you love him with every little thing he does. They just did a garage tour! Watch. Love. It's like winning the rock lottery. Let's have a ball and a biscuit. And take our sweet little time about it.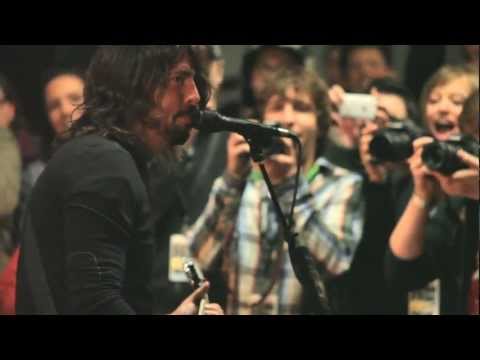 *If you didn't get the extended White Stripes "Ball and a Biscuit" comparison in the intro, re-read it while listening. I'm still not sure it made sense.
**If you're not spending 5-7 hours a day on Turntable.fm, you…OK you're probably not as unhealthily addicted as I am, but get on this shit immediately. Kanye just invested in it, so you know nothing will go horribly wrong. Seriously though, it's currently the best corner of the Internet. And I don't say things like that without meaning it.
*** (My E.I.T.S. review from Arcade Fire) "We call ourselves lucky, everyone else calls us Explosions in the Sky." The only words spoken until their set ends. Known for their instrumental guitar sound paintings and for their work on the "Friday Night Lights" soundtrack, they sound like, well, explosions going off in the sky, but there's not much going on stage to look at. The visual highlight was watching Win sit on the back of the stage and watch intently for two songs before running back to get ready. It's great music to have in the background at work or while driving, but you don't need to be third row center for this show and being forced to be there made the time drag. My cell phone reception was cutting out and it was pissing me off that I couldn't play "turd" against Andy in Words with Friends. With no reception, I focused for the last twenty minutes and thoroughly enjoyed them. They even made it dramatic at the end with all three guitarists taking Townshend-esque wind-ups for massive strums. "That's our time. We were Explosions in the Sky. Arcade Fire is going to take you to another world, soon." Let's hope Foo Fighters does the same.
****As he tells it, he "not only touched her, got a hug, she burped in my face and was on the receiving end of a joke about hand jobs." #pinchme  http://t.co/idvhBOT
*****Real talk, the Teiblooms have no musical talent. It starts with my grandma, who sounded like a dying animal with a thick Chicago accent when she'd try to sing nursery rhymes  until my mom would beg her to stop. My dad can belt "That's Amore," with the best of them, but other than that, he knows better than to even attempt to sing. I can't remember the last time my sister sang anything, but her piano playing was a train wreck. The only thing I have going for me is Guitar Hero and a fearlessness at Karaoke, despite no talent whatsoever and I quit piano and guitar because it was painful. My mom had angelic pipes. Let's hope that skipped a generation.