@ZackTeibloom Welcome to the tournament. Are we gonna have a Cinderella from this round keep dancing? Or are these 4 songs just getting us warmed up for the big contenders? Either way, I've got tournament fever. I couldn't sleep last night. I asked Caitlin if she was asleep, so I could tell her I couldn't believe I left Dale Earnhardt Jr. Jr. off the list, after we'd discussed them as a good pick on our drive to Dallas this weekend. Then I spent another hour in disbelief that I'd forgotten OK GO's "This Too Shall Pass." At 2 a.m., I forced myself to sleep. I was still pissed when my alarm went off at 5:20. I'd e-mailed Andy by 6:30 and then realized OK Go came out last year. I'm a mess.
I know no one cares nearly as much about this as I do, but I'm glad to see a bunch of you have claimed songs. There's still a ton of good ones left, like The Black Keys, The Joy Formidable, Justice, cough, Lady Gaga, cough, Coldplay, My Morning Jacket and more. As a reminder, if your song wins, we'll send you an album or something around $20-$25 of value. And, we let you argue on your songs behalf if you're so inclined. Just post a comment on the main post, ya lazy bum. You'll notice we have a couple guest writers today (Caitlin did Bright Eyes and Christina did Not in the Face) and we have a couple more guests lined up for tomorrow. Without further ado, your nominees: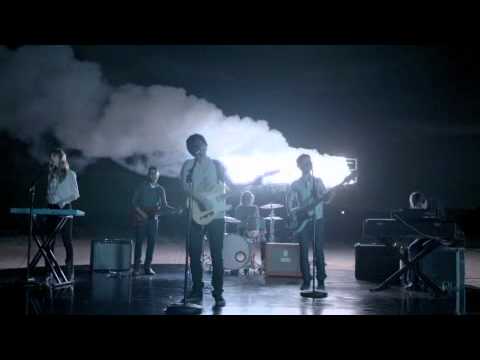 Bright Eyes had all but disappeared from the active scene, and rumors of their permanent dissolution abounded, when they birthed what was initially thought to be their last group effort this year, The People's Key. Now, of course, we know they're going to keep on keepin' on, but Conor Oberst and his crew certainly constructed an album that would have been a beautiful swan song. There are a few songs on the album that were released as singles, but there is something about those opening gut-punching chords in "Jejune Stars" that will wake you up out of a lazy daydream or cultural apathy, whatever your poison, and get your blood boiling. It's a little trippy, a little idealistic, a little confrontational and totally catchy. It's all of the things we've come to love about Bright Eyes, and a perfect song for 2011, while we're all picking up our pieces and figuring out where, exactly, we need to put them. -Caitlin W. (@catwitt)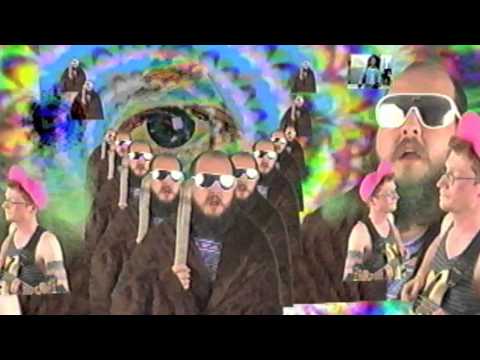 I'd never heard of Stepdad before yesterday, when @MarisaL12 recommended "My Leather, My Fur, My Nails." This song sounds like something that would have made a good run back when we did catchiest song. It's pretty damn fun. It reminds me of Passion pit with the synths, but with slightly less falsetto. I said that before friending them on Facebook and seeing the only friend we have in common is Passion Pit. Anyway, their video looks like it was made by Tim and Eric. Funny and super random. I kept expecting them to say "Shrem." Apparently the director's name is Titanic. I told Caitlin she'd probably hate the song Bright Eyes was up against. After watching this video, she said "I mean….it's voting for a group of goofy hipsters who played with some synth backing tracks vs. voting for an actual musician who has spent years of his life crafting songs that are political and personal and meaningful."
I actually do dig the song, but the vote is up to you.
"The Ocean," "Back In Black," and "You Really Got Me." All are songs that seem to speak to the essence of every human being.  They could stand alone as an instrumental and create the same involuntary euphoria they do in their intended form.  It's songs like this, with that striking hook, that become timeless. Austin band Not In The Face! have created that same gift of soul stirring in their song "Brass Tacks," from their 2011 release Bikini. From the first beat to the last, this song makes you feel.  Whether they become a part of notable music history or not, with this song, they highlighted the core benefit of music – that timeless feeling we all seek. -Christina M. (@cmaccini88)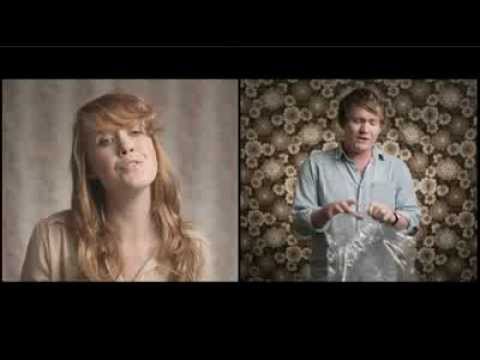 I didn't even mean to have two bands with !'s face off against each other, what a happy co-incidence. This was my first introduction to Not in the Face! and I picked up a lot of Dead Weather vibes, which of course I love. It's a stong, bluesy rock song, but this title track off the latest Los Campesinos! album had me swooning as soon as soon as the vocals burst in, jumping right in with the chorus. By the time we have Gareth throwing down the first heart-wrenching verse, it had instant "repeat" status. Los Campesinos! always seems to do that to me. I'll listen to a few key tracks over, and over, and over. And I'm not always like that. I just let the entire El Camino album play and love every second. I'm still locked in exclusively on "By Your Hand." They hit you over and over with that chorus. As they say, "Remember what your heart is for…" Vote Los Campesinos! -Zack T.