@ZackTeibloom What a wild day one of the tournament! I thought Los Camepsinos! and Bright Eyes would cruise against relative unknowns, but both got upset, and handily. There's something to be said about rabid fan bases who feel a lack of respect. I take full responsibility for turning an innocent G-chat comment and letting it spiral like that. We'll stick to just praising the bands from now on.
Today, we've got four bands that I've had the pleasure of seeing live and adored them all. I'll be starting us off with Ezra Furman, who's gotten several thousand words on this blog over the past four years, against Andy's pick, Florence and the Machine. (Mix Master) Laura will represent Australia's pride and joy, Cut Copy, fresh off a semester down under and battle against uber-music snob and author Courtney, who will tell you you don't have much soul unless you're into this TV on the Radio song. Let's get to the arguments.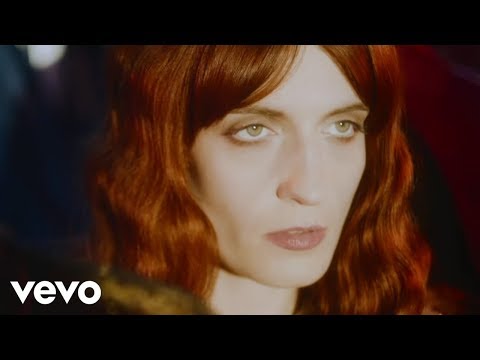 Florence Welch's voice is captivating. It's haunting, yet soulful and is immediately recognizable. It calls out to you over a light organ at the beginning of "Shake it Out" and reels you in. Equally as enjoyable in all Florence and the Machine songs, and this one is no exception, is the tribal drums that keep your head bobbing throughout. Combine that with a fun, uplifting chorus and you have one of the best songs of 2011. "Shake it Out" is the kind of song you play on repeat while you're alone in your home, cleaning or just dancing to let loose. Let your stresses fade away. Just shake it out.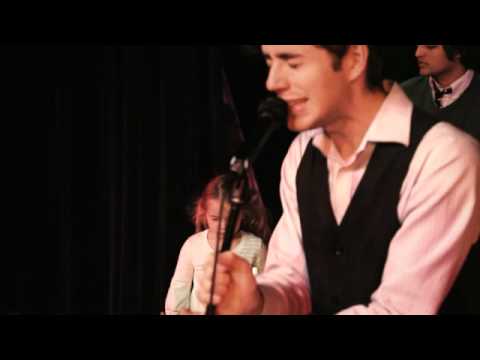 Oh, Ezra. I first became enthralled with this singer/songwriter when our friend Jennie was promoting him when all three of us lived in Chicago. She'd begged me to come see him and finally convinced me when she told me he was covering John Lennon's Plastic Ono Band in its entirety. I was blown away by his spot-on covers, but as I saw him the next few weeks, I fell for his incredibly raw, emotive song-writing and his banter continues to warm my heart. His first two albums got exponentially better, but he really broke out with the title track off Mysterious Power. The child talent show aspect video gets across the earnestness of the band. A sweet piano intro leads to a soft, sweet guitar strum that sets the tone for the lonely boy in his room. If it doesn't make you want to be sitting on the edge of the bed, listening to his heartbreaking songs, I don't think we're listening to the same song.
"Take Me Over" epitomizes my 2011. I landed in Australia, Cut Copy's native land, in February which it so happened was the exact same month that Zonoscope dropped. Over the course of my five and a half month stay, this song was everywhere, to the point in which every pub or party I walked into had them in incessant rotation and every car blasted them through their open windows as they sped down King St. There was even a gigantic mural-sized poster of the album cover pasted on a building a few blocks from where I lived. And in it's most bittersweet, I saw Cut Copy live at Pitchfork Music Festival just two days after returning to the States and it made me long even more to return to Oz. Australia is proud of you boys. Cheers! -Laura S.
 This is one of the most heart-on-your-sleeve songs of 2011. It's not like TV on the Radio had anything to prove, really. They've penned epic love songs (see: "Province") and songs that are pure sex (see: "Lover's Day"). It's a well known fact that they've got heart. If this song doesn't melt yours like a Hershey's Kiss on an August day in Texas, then I don't think you've got much soul. -Courtney S.