@ZackTeibloom After surviving round one of the play-in games, these four songs are fighting for the final two slots. Ezra Furman blew Florence and the Machine away, while Cut Copy squeaked out a victory over TV on the Radio yesterday. That pits Cut Copy against Stepdad and Ezra Furman against Not in the Face. We'll give you until 7 p.m. central time tonight to vote, and then Andy's finalizing the brackets. We'll give you the weekend to fill them out and walk you threw how it works. Let's get to the voting.
With the opening guitar riff of "Take Me Over," I always expect to hear "Land Down Under" (a good thing for any fan of Scrubs). Perhaps it's because I know that Cut Copy is from Australia and it's all in my head. The song is bouncy, fun and has enough oooo's to make it easy to sing along to. You're ready to dance once the synths hit at the chorus. Probably with kangaroos, after throwing a few shrimp on the barbee and washing them down with a big ass can of Fosters. In the match up, Stepdad is not a knife…Cut Copy is a knife. (This is a reference to Crocodile Dundee apparently)  -Andy S.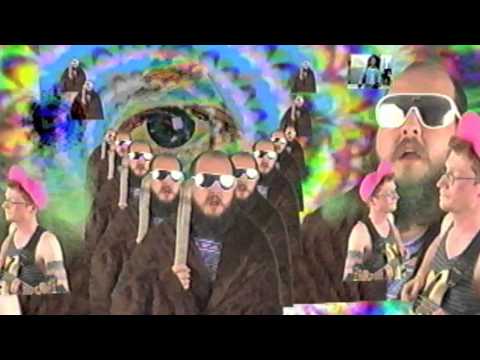 I woke up with Stepdad in my head. I've listened to this song half a dozen times already, and I plan on a few more. My co-worker heard it in my headphones and asked what it was. It's incredibly catchy and fun and infectious. I'm a sucker for synth and falsetto and they deliver both in spades. I have nothing bad to say about this band. They even apologized to Caitlin if any of their fans were too confrontational. I'm very curious to see how this match-up goes down. -Zack T.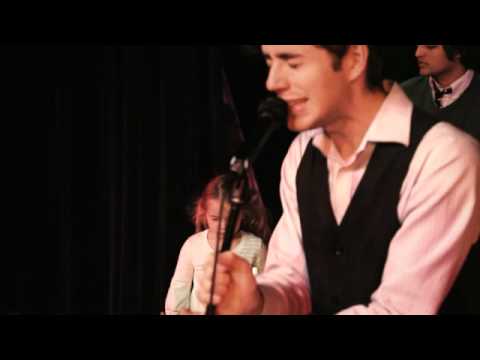 Ezra Furman just finished a European solo tour, and he can easily carry a show by himself, but this track shows a glimpse of what he can do with the wildly talented Harpoons. The mix of piano, soothing guitar, confident understated drums and subtle bass round out the track beautifully. It's a gentle song for Ezra, who can scream with the best of them when he wants to.  -Zack T.
This song's a beast. I don't know how I've never heard of this Austin band until now, but they just scream Dead Weather sexy blues rock. They need to meet up with The Soapbox Spellbinders and get weird on Austin. I'll have to make sure I see them next month when they come back through Austin.  -Zack T.