@ZackTeibloom We're finally into the tournament. Thanks to all of you that turned in a last second bracket. We should have a a good competition here. One contestant has Adele winning the whole tournament. I have her losing right here in round 1. Not in the Face! has staying power. And rabid fans. But I'd never even heard of this Austin band before this contest, and I live in Austin. Everyone knows Adele, and mostly loves her. Adele has all the Grammy's and the sales and the parody videos on Saturday Night Live and the adoration of every kind of music fan. Will it be enough to move on? I'm excited to find out.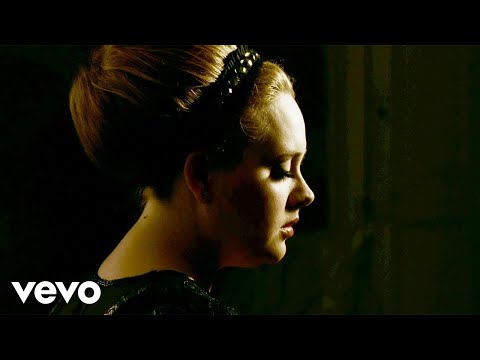 I should start this by saying there really isn't a track on 21 that I don't like. There's probably 2-3 other songs that I would have chosen over Zack's picks in this contest. That being said, it took me a while to get to the rest of the album. "Rolling in the Deep" hooked me that hard. I couldn't get enough. Every element of this song is perfect. I'll start with the build. First, it's just acoustic guitar strumming. Then that's joined by best voice in music these days. If your head isn't already nodding along, it will be by the time the kick drum drops in. Next the piano joins the party. It all comes together by the first chorus and there's no turning back. By the time you hit the bridge, you're clapping along, throwing your hands in the air and giving yourself up to this song. "Rolling in the Deep." Rinse. Lather. Repeat. There's a reason Adele is such a massive crossover hit. Her music, and this song especially, appeals to all crowds. It's soulful, empowering, meaningful, an incredible breakup song and it's produced perfectly. If this song doesn't make you feel from either the music or the lyrics, you're dead. Sorry to be the bearer of bad news. -Andy S.
You could have convinced me this was a Dead Weather song on first listen. Bluesy, sexy, rock oozing attitude and bravado. What's not to love about Not in the Face!? Even the band name makes me giggle like a school gi … immature 27-year-old boy. That fuzzy guitar opening with the mix of growing drums gets me all kinds of excited. By the time the muddled Jack White-ian vocals come in, I'm hooked. If I say the guitar solos aren't quite up to Jack's caliber, I guess you could say, well who is? But it's damn good. The staccato jumps in the extended solo drive the song through the back half as the heavy reliance on cymbals crash around it. The vocals come back in, angrier than ever. The drums pound us out. It's a beast. I smell an upset. -Zack T.