@ZackTeibloom We're going live for this round. Why not? Andy and I have both seen these bands live, though never together. I was lucky enough to see MMJ at Lolla and M83 at Fun Fun Fun. I've already got tickets for M83's May show at Stubbs and after watching the video below, it solidifies my wish that it was an indoor venue. Both are headline worthy, even though MMJ is the only one who gets the slot at this point in their careers.
Andy picked seeing Emimem over My Morning Jacket at Lollapalooza while Caitlin and I were confident in our MMJ pick. Andy also picked Stevie over MMJ at ACL, but after Stevie had sound issues, he caught about 5 MMJ songs, including some with The Preservation Hall Jazz Band. Caitlin and I chose option c), The Arcade Fire ACL Live taping. If MMJ and M83 were playing at the same time, I'd have a really tough time deciding. I do have an opinion on which song I'd rather hear though.
I have never wanted to tell someone to suck a bag of dicks, as much as I did when the sound system wasn't functioning properly for Steve Wonder at ACL 2011. I gave up and headed to get an early jump on the shuttle line. My Morning Jacket redeemed the night. I managed to catch five or so songs, while in line for the shuttle. It was exciting to see them go from the late night powerhouse I saw them to be at Bonnaroo, to the festival headlining spot they'd earned. As for today's song, "Outta My System," there is just a quality to that song that it hard to pinpoint. It has a great feeling to it. Like it would be the song in any movie when the main character puts on headphones, or as an alternate song choice for the Beta Band scene in High Fidelity. I can't explain why. It just is. Ok? -Andy S.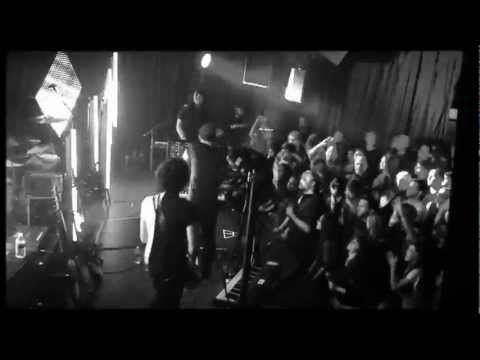 When I announced that we were thinking about songs for this year's contest, Rob H. said he was confident M83 would win it all. I have them losing in the finals, but I agree that when I think of 2011, I'll think of them first. Their double LP is as gorgeous to listen to as that translucent blue and pink vinyl is to hold. I love a number of the 22 tracks Hurry Up, We're Dreaming holds, but "Midnight City" is bombastic. It starts out with those synth horn sounds that just leap out and grab you. The rest of the song ebbs and flows masterfully and keeps me dancing all throughout. MMJ has a lovely song here, but it's ultimately forgettable. In 5 years I'll only remember this M83 track. -Zack T.