@ZackTeibloom Simmons asked if he should pull his starters and throw in the reserves for his column this week. I told him I'd read every word, so he better make it his best stuff. Well, I feel his pain. It's the Friday before New Years and you've likely checked out somewhere around Christmas, but we've got two worthy songs who deserve out attention, so let's give it to them. These are two passion bands for Andy and I. Justice had Andy doing car dances that got attention from everyone else on the road. He went through a number of favorite tracks off the new album before settling on "New Lands" and he's picked a winner, but I'm not sure it's going to top Young the Giant. "My Body" catapulted them from a band getting some attention at SXSW '11 to selling out two nights of Stubbs in '12, and they don't even have to play the fest. I sure wish Justice would come by Austin some time, SX or not.
Listen to the chorus of "New Lands." I have no idea what New lands / trust embedded on the sand means. But the way it's sung, combined with the music is so enjoyable to me. Combine that with the heavy metal style guitar in the breakdown towards the end, there's a lot to like about this song.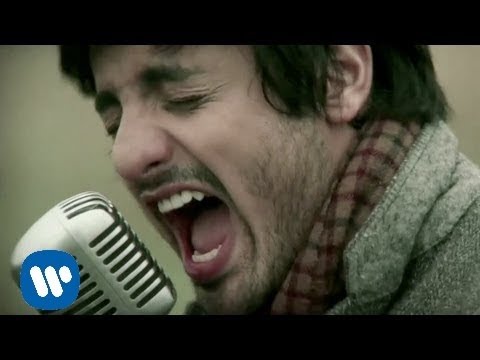 Young the Giant's show is built around this song. Not like Kanye and Jay-Z with their playing "Ni**as in Paris"  8 times, but this is the ultimate finale song of the year. The rumbling intro and the epic builds and the screaming of the chorus just throw down the gauntlet. There's nothing you can play after it. You drop the mic and walk off. Actually, you drop two mics. They have one just for the vocal effects. I'm curious if this will be their show ender forever. I hope they write a song that can eclipse this, but if they just write more to build up to this masterpiece, they're set.