@ZackTeibloom Well, here we are. It's the night before a couple hours before Caitlin and I fly out to L.A. for Coachella. We're checked into our flight and printed our boarding passes. We wrote out instructions for taking care of Scooby. Andy picked up camping supplies. I'm 90% packed*. We're ready. Thankfully it's still more than 24 hours away, so I can listen to the awesome new Miike Snow album on repeat without hearing about the 24-hour rule. I wouldn't go so far as to say this is the best line-up we've seen, as Andy likes to say, but there's a ton to be excited about and some tough decisions to make. M83 was one of my favorite break-out bands from last year and we'll likely miss their entire set. Neither of us have Grace Potter in our top 10. That should tell you something. I went a little heavy on bands I haven't seen before, but am definitely looking forward to some old favorites. It'll be nice to have Girl Talk back in my life, to see how The Black Keys transition into being a headliner and see how Radiohead's dark show fills up Coachella. Oh, and did I mention we're going to see holograms? Because that's happening, apparently.
10. Gotye (Sunday 7:10-8:00)
How can you not be intrigued? I can't remember a song resonating so much with so many people. Half a dozen Facebook friends who don't typically post about music had an eerily similar "I can't stop listening to this song!" status. Even the HR woman in my office plays it on repeat constantly. They're not alone. 150,000,000 YouTube views and counting for "Somebody I Used to Know." (I used the live version from JKL since you've already seen the original video five times if you're reading this.)  I listened to the album a couple times on Spotify and it feels like Gotye didn't know what album he wanted to make, so he made four different ones. 1/3 of it is pretty good. I dunno. I realize he goes on just 35 minutes before Justice, and he's on a smaller tent that will be packed by the time we get over there, and we won't hear "the song," and Kimbra likely won't be there, but I'm intrigued. I want to see if he's a flash in the pan or if this is just the beginning.
9. Pulp (Friday 7:50-8:50)
I don't know almost anything about Pulp. I know they were big in the 90's and Jarvis Cocker is their lead singer and he has a sweet solo career. But seeing some music lovers I admire, like Rob Shefield, gush "Oh Jarvis, that was harder & corer. My first Pulp shows were so worth all those years of waiting." I love harder and corer! I'm in.
 8. The Shins (Saturday 8:10-9 p.m.)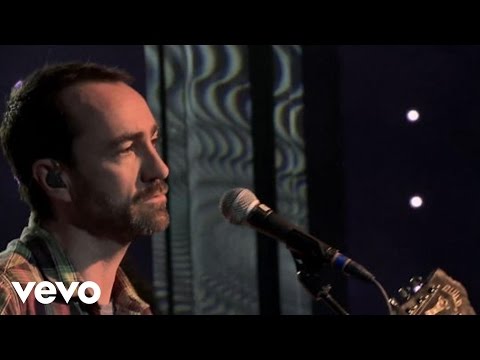 Sure, Natalie Portman isn't making you listen to them anymore, but The Shins will still "change your life." OK, they may be a bit dull, but they write a ton of good songs and the new album is better than it should be. I'm looking forward to them quite a bit.
7. Jeff Mangum (Saturday 7:20-8:10)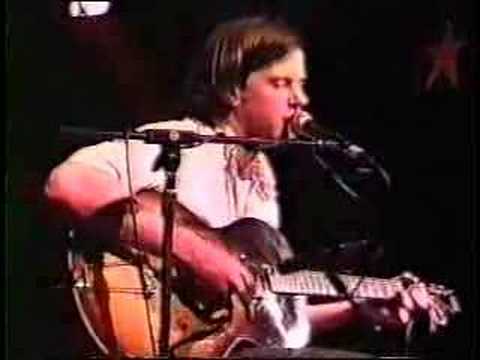 I'm mostly going off of this song and the fact that a Jeff Mangum tour is so rare that you need to soak it up. I've loved everything I've heard, but haven't heard nearly enough.
6. Andrew Bird (Saturday 6:05-6:55)
He's the new Muppet, for fucks sake. Andrew Bird has an otherworldly voice and whistle that's just haunting to watch. I got to see his soundcheck before ACL a few years ago, with no one else watching and felt truly lucky. He's always worth getting close for.0
5. Justice/Girl Talk (Sunday 7:45-9:15)
I just want to dance as much as possible during this block. We'll start at Justice and probably stay until the end since Andy and Caitlin love the French so hard, but if he's just standing behind the booth and we're not dancing hard, I'll make a motion to move to Girl Talk. That's ALWAYS a great time.
4. The Black Keys (Friday 9:45-11)
3. Miike Snow (Saturday 10:10-11)
It's nice to be all amped up about a band's newest album right before you see them. That's certainly the case with Miike Snow's sophomore surprise Happy to You. It's just perfect all the way through, and "Paddling Out" is getting an even bigger response live than "Animal." Caitlin tells me their light show had the makings of something special, but they didn't quite bring it together in the rush of SXSW. We should see them at their best here. And have you seen their newest videos? They're fucking insane.
2. Radiohead (Saturday 11:05-forever please)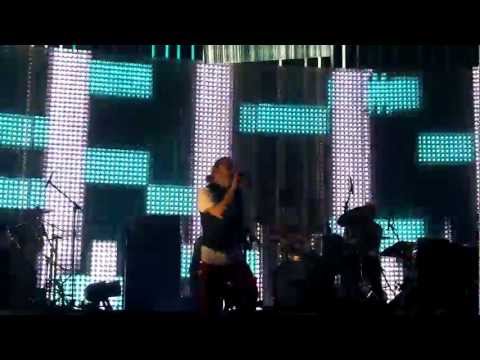 Radiohead really does have it all. The best catalogue. The best light show. The best dancer (for my tastes anyway) and the best front man. We really, really enjoyed their show in Austin, but being stuck in the seats, we felt out of place dancing and letting loose. No such worry at the festival. This is the only show with the potential to be #1 in all likelihood. They play more of the electronic stuff on this tour and it's pretty dark, but they'll give us some fan favorites. Thom knows what we want. And delivers. While still keeping his integrity. It's a tough balancing act and he totally pulls it off.
1. Dre. Dre & Snoop Dogg (Sunday 10:35-we leave)
This one should be special. Jay-Z was the best show of the last Coachella we went to (Unless you believe Andy's nonsense that Muse was) and I have a feeling this one will be our favorite, if we have any energy by late Sunday night. It leaked that we're getting some extra special guests. Snoop is good, but loses focus on his own. Dre will keep him in line. Having Warren G and Em will just up the ante. We'll still throw up the west side sign, but it won't be *as* constant. It should be a real collaboration, with some OG's getting the desert hyped up. Also, HOLOGRAMS.
*I can't understate how a big deal for me to be at all packed the night before. As Andy g-chatted me, "I would have been impressed if I talked to you at this time tomorrow and you were 5% packed."