@ZackTeibloom Welcome to round one of our 2012 favorite song of the year contest. We start with a match-up between the heavily favored Passion Pit and the Andy-assures-me-they're-good Imagine Dragons. When Andy and I ranked our favorite songs to determine rankings, Passion Pit got a 1st place and a 2nd place vote and Imagine Dragons got a 15th and a 16th. But that's why we do these. We'll let you decide whether you prefer the synth-infused Passion Pit or the mandolin-infused Imagine Dragons. Personally, I'd be surprised if Imagine Dragons conjures up more than 20% of the vote, but who doesn't love a good cinderella story. Or one with dragons.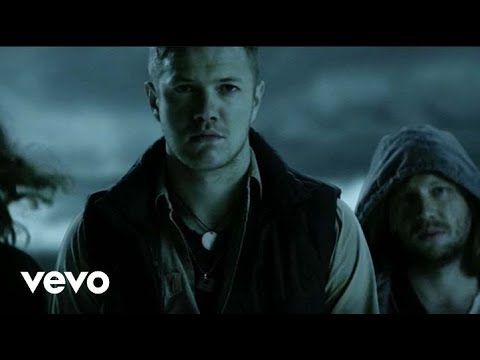 @AndyShore There's a lot going for this tune, in terms of its inclusion on the Best of 2012 list. Going against Passion Pit's "Take a Walk" in the first round is not one of them. However, I'll sing it's praises before "It's Time" for this Imagine Dragons hit to take it's swan song. This song is universally catchy and palatable, in the NBC will use it to death to promote a new season of Parenthood, sort of way. The association to a TV show I like certainly doesn't hurt it. Speaking of tying it in with TV shows I like, Community creator Dan Harmon also RTed a fan video that was edited to this song.
I'll say some nice things about the song too, besides how marketable it was. The mandolin riff that runs throughout the song is a fantastic example non-bluegrass songs taking  the instrument and bring it into pop music. I think "It's Time" also has one of the catchier hooks of the 16 songs in this year's bracket. So much so, that by the last time through the chorus, it's nearly impossible not to join in on the sing-a-long during the last refrain.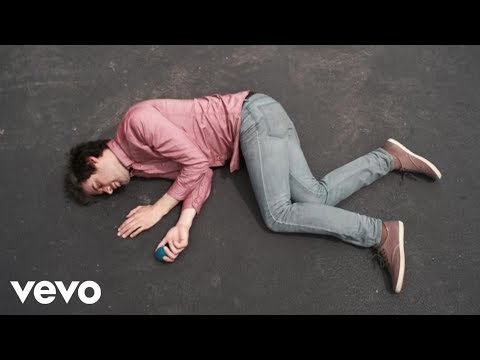 @ZackTeibloom Andy makes some good points. The more I listen to it, the mandolin is a nice little riff and it's a bit of a sing-a-long at the end when they stop playing and start chanting, but this song is a lightweight compared to the emotional juggernaut that is "Take a Walk." From the drone-y synth opening through that bombastic punchy beat, this is one that will stick with you. Passion Pit's lead singer, Michael Angelakos is going through some real heavy shit and he's laying it all bare on this album. It's so much to handle that he can only tour on weekends when he isn't in intense therapy. "I'm just too much a coward to admit when I'm in need" lands even harder when you read about how he sat in a hospital waiting room, bleeding out from self-inflicted wounds, and couldn't bring himself to tell the staff, "hey, I'm dying here." On first listen, if you just listened to the music you'd think this the most fun, upbeat album of the year in some spots, but once you get into it you see the layers of depression and what a deeply personal record it is and it's hard to resist, even if you don't share those sentiments.
P.S. not to lose any votes over this unpopular opinion, but how underrated is Parenthood (Does anyone else think Max Braverman is a young Jack White?) and how overrated is "Community"? #NoMoreSeasonsNoMovie  Anyway, thanks for voting.