@ZackTeibloom Now it's getting tough. These are two of my top three songs of the  year and I'll be sad to see either Miike Snow or Byrne/Vincent eliminated. We also see two of the most bizarre videos of the year competing, so do please take the time to watch these two brilliant masters at work. I told Andy to take his pick on who to write about this time, since I could write passionately about either one. Even though I have Bryne/Vincent in my finals, I'm glad I get to write about Miike Snow, since when it came down to it, Caitlin and I missed several shows at Coachella to get close for Miike Snow, but when Bryne/Vincent came through Austin we passed up the opportunity to see them to see Gene Ween Aaron Freeman's solo show. I kinda regret not seeing this tour, but like any good festival, you'll be forced to pick between favorites.
@ZackTeibloom Andy's going to talk about how he loves a good horn section in a band, and I won't agree, but I really love a great piano driven song as well. Having Fred Willard mouth along the words as a shirtless guy dances around doesn't hurt, either. Andrew Wyatt really gets into the vocals on this one, starting with a soothing coo and growing into a yelling "You! "Say! Isn't it Hard?" chorus that is one of the best hooks of the year. I wouldn't be surprised if this one moves on, but I did put my money on Bryne. I'll always bet on David Byrne.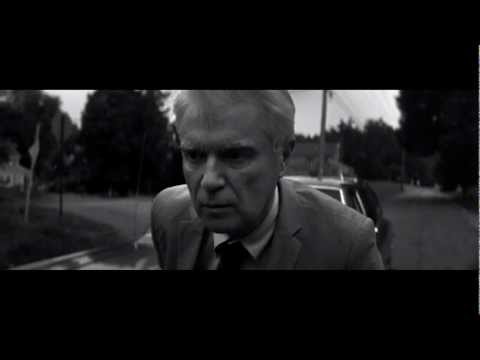 @Andy Shore If I ever had a band, horns would be a must. They just seem to make everything better. Also, little makes me happier than watching David Byrne & St. Vincent dance along in this video. It's just the movements this song dictates. It has a familiar odd, but fun David Byrne feel … with the twist of St. Vincent to make it new. This song just has a bounce to it that puts a pep in your step. It's one of those songs that you put on and you just kinda glide around your home while cleaning. Besides, as weird as the album art is for Love This Giant, it's still not as insanely creepy as the "Paddling Out" art is. Most days I'm not trying to figure out how to get more reminders of The Shining in my life.