@ZackTeibloom And then there were two. I think we all knew I'd rig it so Jack White would make the finals. He finally put out a solo album and it's spectacular. But Muse? No one had them in their finals bracket except Matt, and he had them losing to Bruno Mars, so his bracket didn't have a chance. Muse made it here with a unique song that manages to blend genres in an experimental way that shouldn't work nearly as well as it does. Jack White made it to the finals by rocking out like only he can. While "Madness" is up for the best rock song Grammy, Jack is nominated in the same category, but for "Freedom at 21." We went for Sixteen Saltines in this contest. I think you should here too.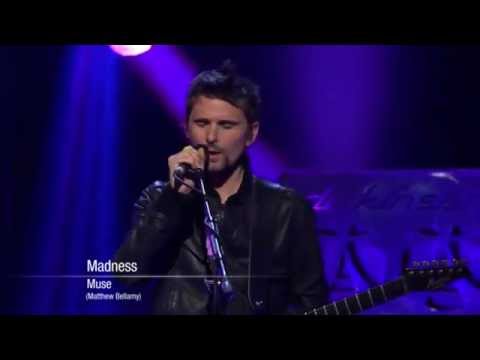 @AndyShore As much as Zack may want it to be, this isn't the Best Jack White Song of 2012 contest. "Sixteen Saltines" is probably the best Rock song of 2012. Muse didn't settle for that. Matthew Bellamy and co cobbled together electronic, soul, rock and a few other things for one of the best, most unique songs of the year. Some of the bands in this contest, like Mumford & Sons, suffer from the inability to create something wholly new and exciting album to album and track to track. Muse doesn't suffer from that. They continue to create new and interesting music that keeps fans coming back. So does Jack White. You can't go wrong with either of these songs. You vote for the best in rock, or what could be the best, most envelope pushing song overall. Neither is poison.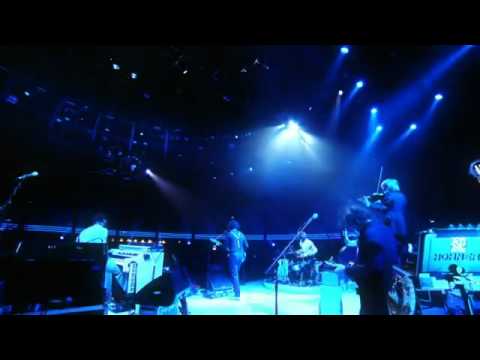 @ZackTeibloom God, I love this intro. These British folk (one of whom must be Annie Mac?) at the iTunes festival give Jack White his proper due. "He really doesn't need much of an introduction." "What? Like winner of nine Grammy's, an NME and MTV Europe award, former White Stripes member, The Raconteurs and The Dead Weather." "Yeah. Or anointed by the mayor of Nashville as music city ambassador, writer of a Bond song and coolest human this side of Annie Mac." "Better hair. He's got better hair than me." Anyway, the riff to this gem came about when Jack was testing the studio for feedback. And the lyrics? Jack White told NME "My daughter asked for a snack, and I said, 'what do you want to have?', and she said, 'I think I'll have 16 saltine crackers.' And I said, 'You'll have three!' White also told UK newspaper The Sun that he played the song to his daughter the day after she'd asked her dad for '16 saltine crackers': "I said, 'Listen, I wrote a song for you,'" he recalled, "and I played it back for her. She blushed and turned away. The next time I played the song for her, she said, 'Yeah, I never said that!'" Whether you believe Jack or his embarrassed daughter, what turned out is the hardest rocking, best song of 2012 and the one that made me know confidently that Jack White solo was the best incarnation of the most interesting man in music.